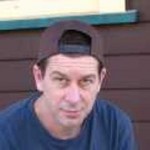 Age on tour: Too old for this kinda sh**
Location: Auckland, New Zealand
Occupation: Rental Consultant
Pre-occupation: Procrastination
Years unicycling: 10
Number of unicycles: 7
Furthest distance I've ridden my uni: 120km (75% 'round the mountain'). Some would say I went the wrong way to get to where I got.
The thing I'm most looking forward to on Unistan:  Seeing aspects of the Silk Road I've only read about.
My family/friends think I am….. crazy. This will be my third uni tour and I'm inclined to agree with them.
I never leave home without….my Camelbak and a banana